ZENIO Desktop
with Videoanalyser
This is the download page for ZENIO Desktop with Videoanalyser (beta). It enables you to analyse a putt with your Zenio and simultanously record a high-speed video of the same putting stroke.
Software installation is automagic on Firefox and Internet Explorer. Other browsers will download a setup.exe that you have to execute to install the software. Driver installation (camera) requires you to unzip the driver (choose 64-bit or 32-bit) and execute the included installer.
Step 1 - download the installer
Please click on the blue button above. Depending on the browser you are using it will either start the installation right away (Step 2) or download a file named setup.exe. In that case, please execute setup.exe to start the installation (Step 1b).
Step 1b - execute installer (setup.exe)
Step 2 - installation
Done
ZENIO Desktop will now be started for the first time. You can add demo sessions and try out the different features. If you have a license, please enter it now.
Step 1 - find the version of your Windows OS
Step 2 - download the driver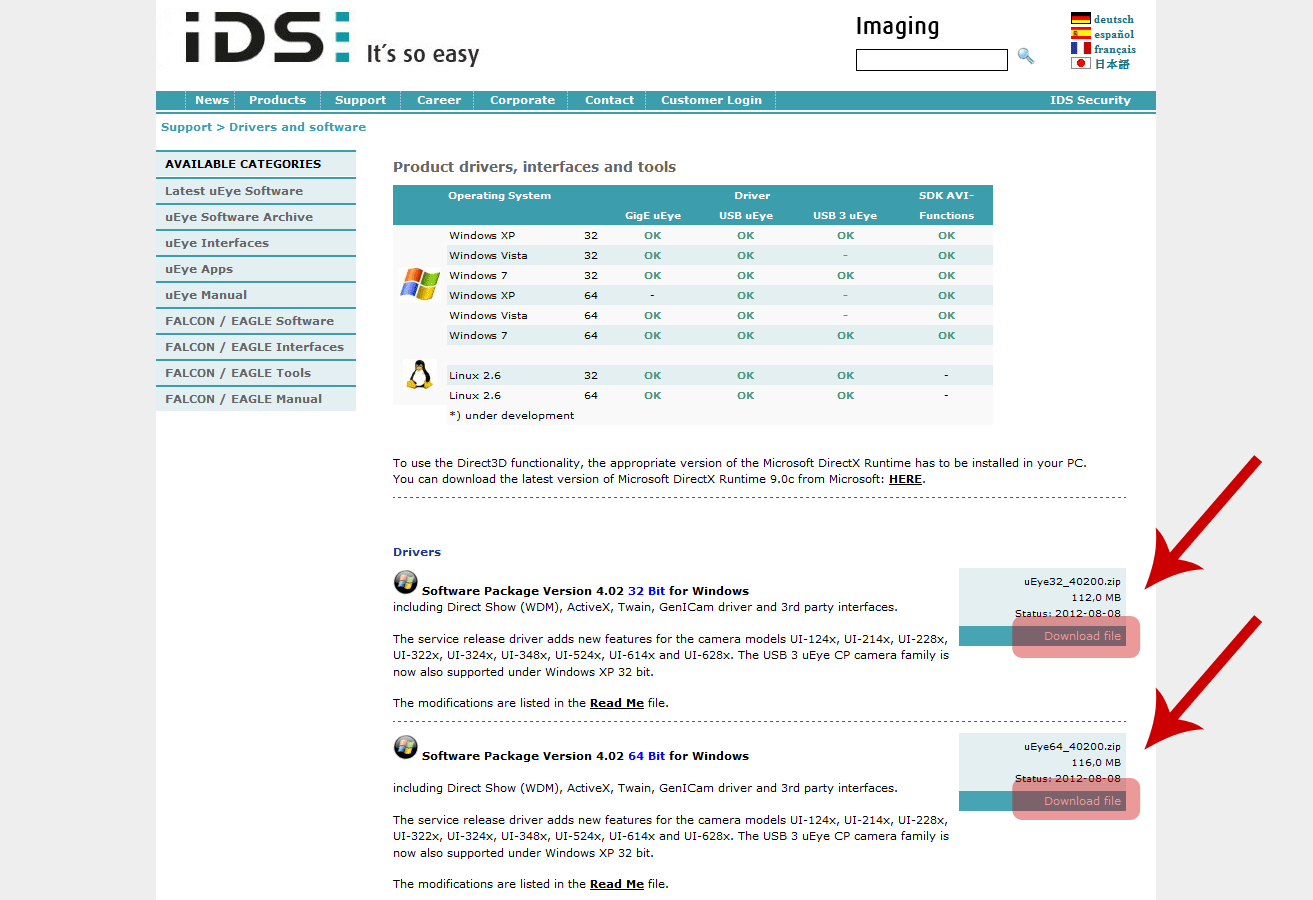 Please go to the IDS Imaging website and download the respective driver package for your OS version (64-bit or 32-bit) or use the direct download links above (camera driver buttons).
Step 3 - start the installation
Step 4 - follow the guided installation
Done
You can plugin the camera now and Windows should automatically find the driver for it.